Open Mic / Jam Session w/ Jesse Loewy
February 23 @ 7:00 pm

-

11:00 pm

EST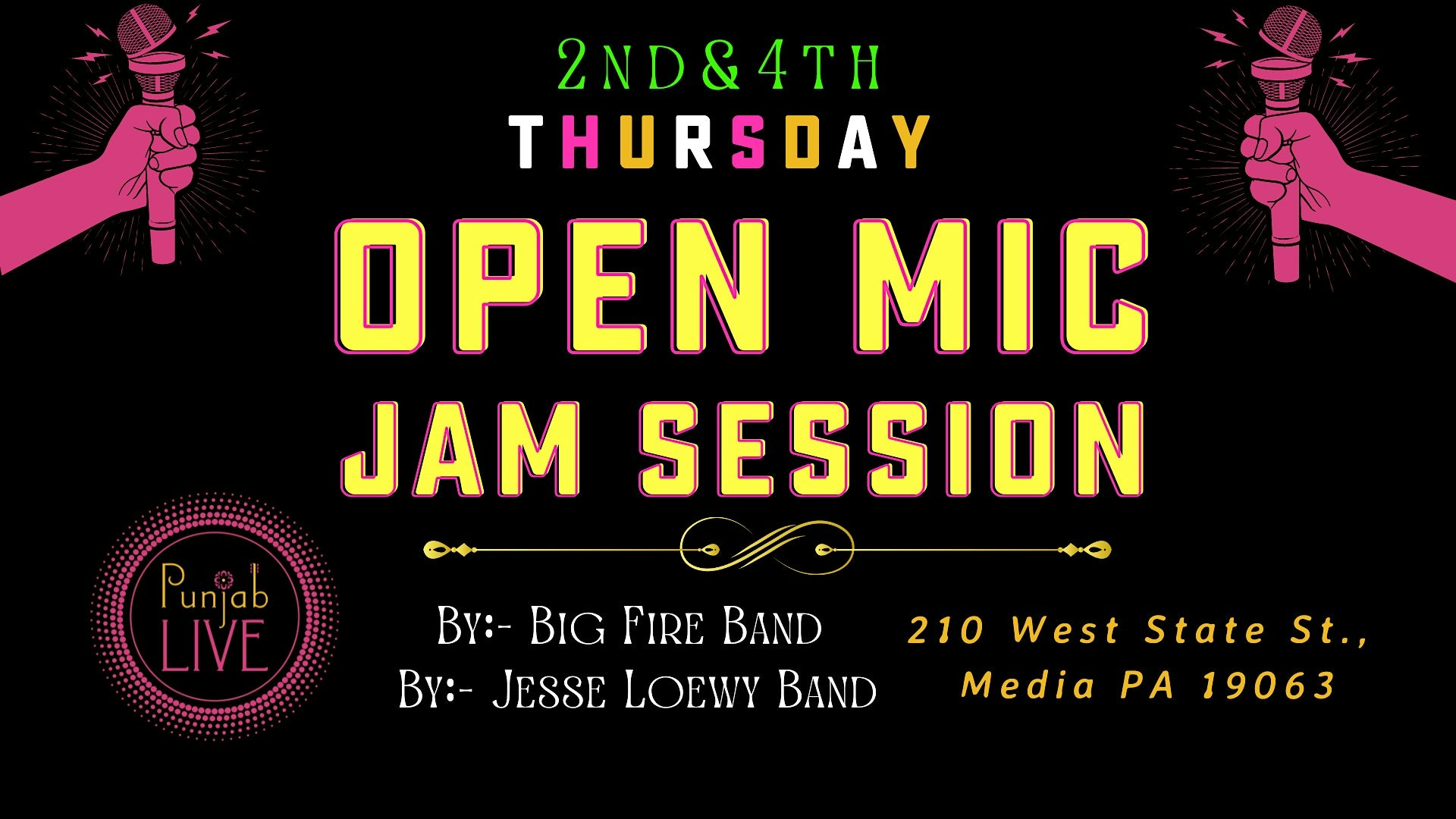 Open Mic Jam Session
The JAM SESSION is a twice monthly open session hosted by Big Fire at Shere-E-Punjab Indian Restaurant in Media.
Big Fire Band hosts 2nd Thursdays
Jesse Loewy hosts 4th Thursdays
WHO IS INVITED?:
The simple answer is EVERYONE! The session is open to musicians of all styles (any instrument, solo performers, bands, vocalists, instrumentalists, etc.) and is intended to be an opportunity to meet new people, step out of your comfort zone, and create across the boundaries of genres! If you plan to play, please be proficient on your instrument and comfortable performing in a professional manner.
"non-musicians" are also invited to attend and enjoy the music.
ABOUT the FORMAT:
Depending on who is in attendance the host band will do some or all of the following:
– play music while guest musicians arrive and between guest performances.
– invite individual instrumentalists to join the band for tunes
– back up individual vocalists or instrumentalists who want to present a specific song(s) and wish to have a band back them.
– members of the host band will sit out and let others substitute in on specific instruments.
– the entire host band will sit out to let visiting bands perform (although the focus of the event is on playing with musicians you DON"T always play with.)
WHAT TO BRING:
Host band will provide PA, Drums, Bass amp and Guitar amp. A keyboard may be present on certain dates, check updates for individual meet-up dates. Other than drum set players (and keyboard players some months), please bring your own instrument. If you are a guitar player it would be helpful if you bring a small amp to allow for multiple guitarists at once.
Please join us and sign in when you arrive. Sign up starts at 6:30pm.
NO COVER. (please support the establishment by enjoying food and/or beverages.)